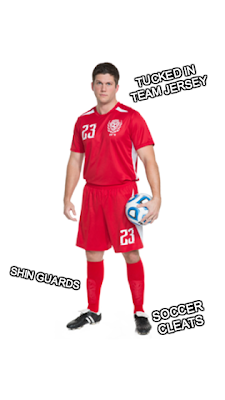 Players should show up to games fully dressed in their uniform that consists of their jersey top tucked into shorts without pockets, matching socks, shin guards and cleats/tennis shoes.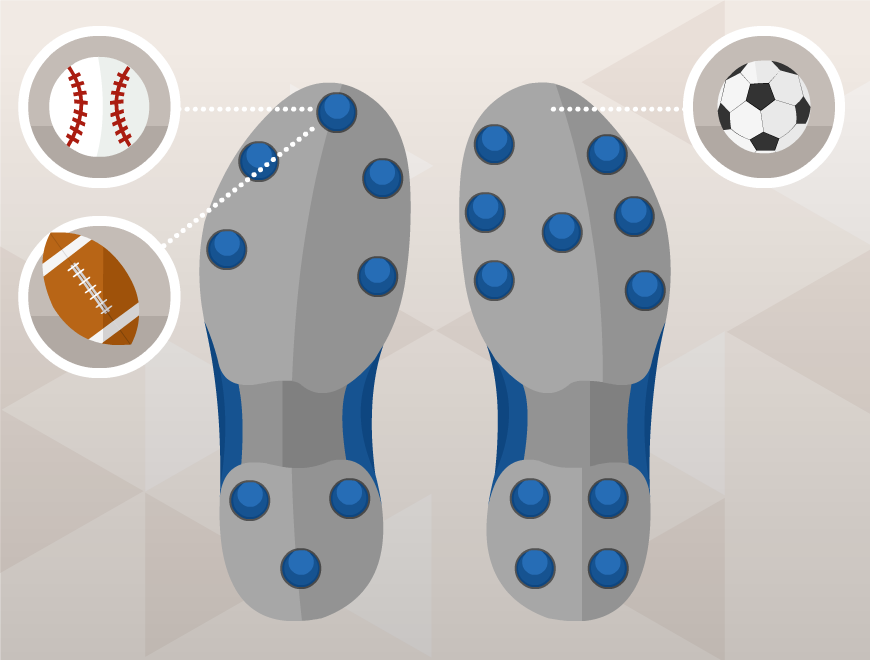 Soccer Cleats do not have a toe cleat like baseball or football cleats. They also do not have metal cleats on the bottom. Players are not required to have cleats but must have closed toed athletic shoes.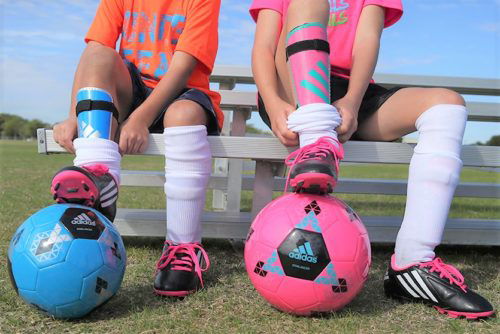 Shin guards need to be worn underneath the soccer socks. The sock needs to be large enough to completely cover the shin guard. Shin guards should about the height pictured above to properly protect the player.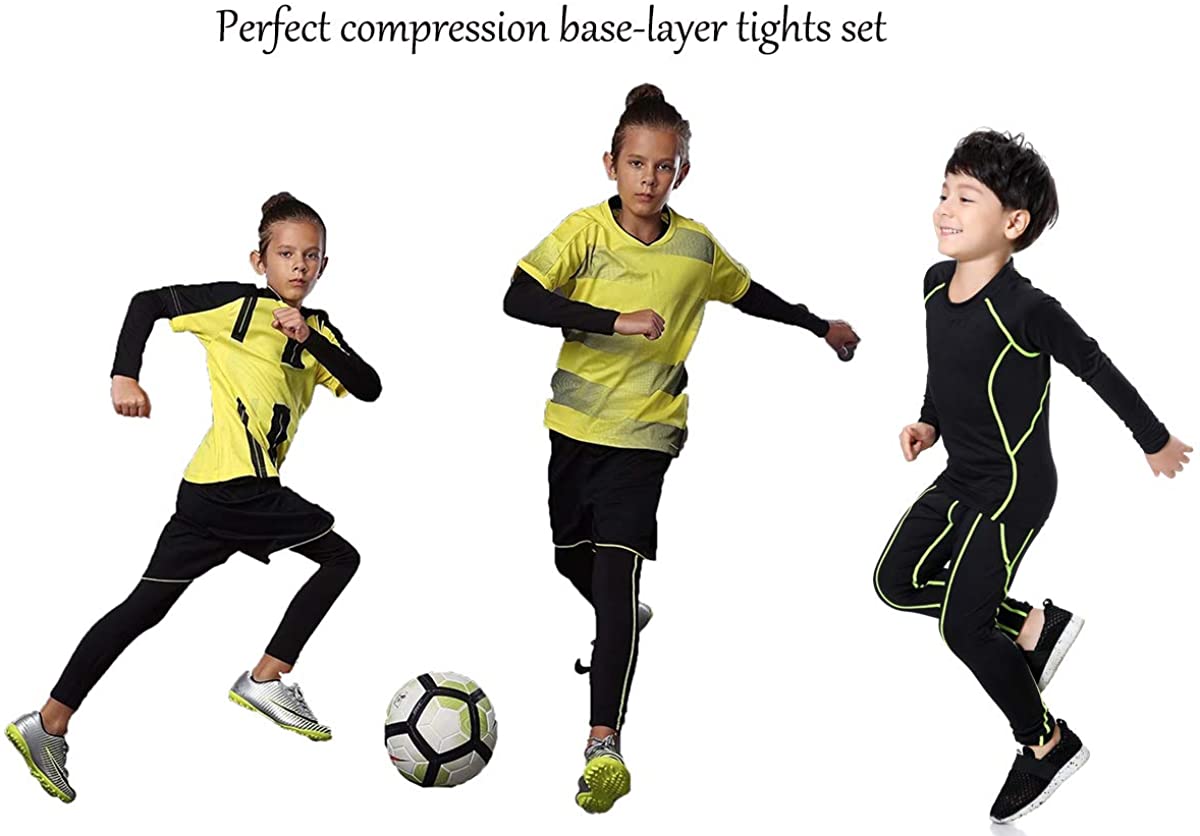 During colder months you will want your child to wear layers underneath their jersey to stay warm. Layers need to be hood free and worn underneath their jersey's. They may wear jackets or sweat pants while on the bench but not over their jersey on the field. Soft beanie hats, ear coverings, and gloves may also be worn.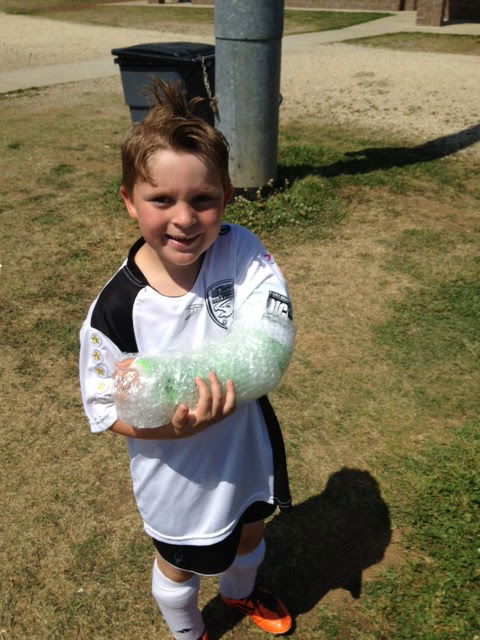 A soccer player with a broken bone may be able to return to the field before that bone is completely healed. At that point, the limb or appendage may still be in a cast. For the safety of other players, we require that the cast be wrapped so that the injured player does not accidentally strike another player with the hard cast